The music industry is constructed of various music genres and many top-rated performers. Be as it may, only some of them stand out from the crowd as musicians that set new trends or maintain a successful career for an extended period of time, the so-called legends of the music world.
One of those highly talented musicians is the worldwide established Bruno Mars. Mars has been rocking the stage for quite some time now, and even though he is able to mix various genres, it's fair to say that he is the number one performer, especially when it comes to pop music.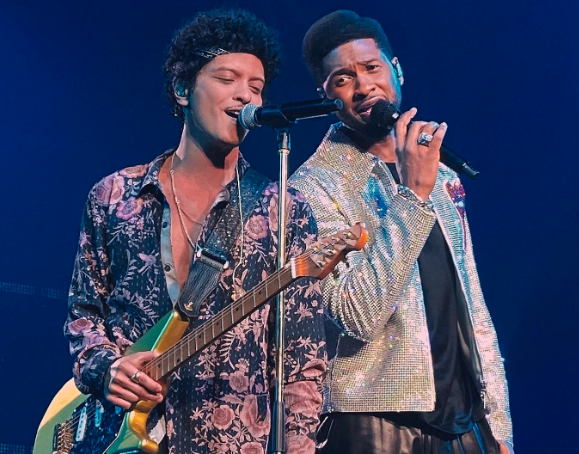 That's why here we will see what makes Bruno Mars the best of the best, so let's begin the journey.
Have You Seen Bruno Mars Perform Live?
If you haven't, you should do so the first chance you get. Whether you buy Bruno Mars Louisville tickets or tickets for his Las Vegas shows, it doesn't matter since he always performs at the highest level.
He is known for his showmanship and retro-style performances with excellent dance abilities that are acclaimed by both music critics and fans all over the globe.
In addition, Bruno Mars' live concert shows are impressive because he can combine costumes, dancing performances, and a fantastic music band to make a tremendous experience for his loyal fans.
What is even more impressive is that a lot of people attend his live concerts, even those who are not his biggest fans or don't listen to his music, because his concerts are great for having a lot of fun. Also, his singing abilities are incredible, and he knows how to electrify the atmosphere every time he steps on the stage.
Bruno Takes Inspiration From Top-Rated Musicians
You may not know this, but one of Bruno Mars's first gigs was when he had to impersonate Elvis Presley as a kid. Of course, when someone gets to know the music of this legendary singer and musician, it's inevitable that they will be influenced by his style.
That's why it is not a surprise why we can hear the Elvis Presley influence in today's Bruno Mars music and songs. Also, it's a fact that he does this in an extremely high-quality way. And the musical influence doesn't end here since Bruno himself has included the legendary Prince as yet another crucial influence on his musical style.
Therefore, it's not surprising why Bruno Mars often makes retro-style tracks. Even though most performers are influenced by singers and musicians from the older generation, Bruno Mars is the only one who knows how to learn and uses this to his advantage. In fact, you probably can't think of many other performers today that use funk music in their songs.
It's Not About the Red Carpet; It's About the Music
Unfortunately, today's music scene is accompanied a significant amount by scandals, red carpet events, in essence, a lot of "show."
Of course, these things have always been part of the whole picture, but nowadays, it seems like this is the main focus. And many musicians and singers make the mistake of entirely focusing on the drama and their celebrity status.
Fortunately, there are some performers that don't pay attention to these things too much, and one of them is Bruno Mars. He is a performer that is mainly focused on his music and his lyrics, and he avoids all the celebrity feuds and the "red carpet" drama.
What is even more interesting is that even when he doesn't work on the following tracks or he is not in the recording studio, Mars spends a lot of his time with his dog and his girlfriend, with whom he has been together since 2011. This attitude is something that most performers and upcoming artists should learn in order to be successful.
His Dancing Is Sometimes Better Than His Singing
Last but not least, we all know that Bruno Mars is an excellent singer, but his dancing is sometimes even better than his singing. Many times it seems like Mars has more dance moves than all of the performers that are part of the music industry altogether.
Bruno has the ability to lock and pop, slip and slide, move his hips, and dance alongside different professional dancers on his live shows, letting his dancing skills flow to the songs while not even needing a choreographer.
Also, it is fair to say that dancing is not present among most performers today, whereas Mars always uses it as an essential part of his live performances.
Therefore, now that you know what makes Bruno Mars the number one performer, please don't waste any more time and buy Bruno Mars concert tickets as soon as possible since you will have the time of your life at his concerts!