Whether you like it or not, technology will always play an essential role in recruitment and other industries, which will not be what you've known in the past.
Many HR and recruiting departments today say that technology has been beneficial when trying to process candidate applications. Soon, most departments will streamline their processes, and they might rely on automation to do most of their work so they can focus more on the other essential aspects of the company.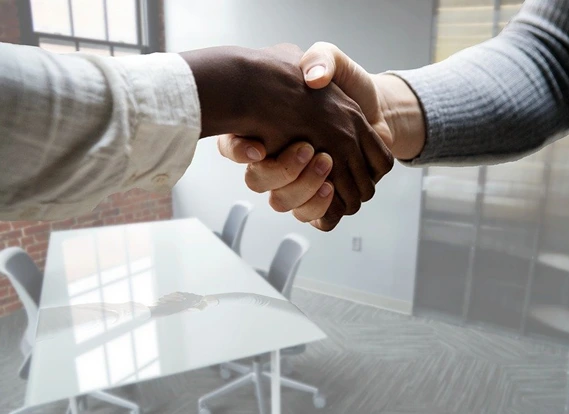 It can be counterintuitive to introduce technology into an industry that's generally centered on dealing with many people. However, you'll get a lot of benefits when you use the right automation tool for recruitment, and this can be a game-changer for many businesses. If you're hiring at a considerable scale, then these are the benefits that you might want to know about.
Advantages and Uses of Automation Tools
Helps Increase Company Productivity
It's worth noting that technology was not meant to replace human recruiters. The new addition may empower them to do the work at a more efficient level and at a faster pace.
The processes of manually scheduling interviews and screening the candidates should be automatic, so most of the tasks will be on other meaningful jobs.
Improve the Candidates Quality
The tools will increase the human resource's productivity and efficiency and the overall quality of the new hires. The recruiting software will be able to hire candidates that have the right characteristics based on their previous job successes.
Overall, the program will result in a more consistent hiring decision, and it can remove a lot of variables that are not necessarily predictive of a future employee's performance. It's essential in many industries like BPOs or contact centers, retail, and fast-food restaurants.
Many teams in these companies review thousands of candidates each month, and it would help them a lot if a computer would aid them in the overall process.
Better Experience for the Applicants
The candidates can also benefit from the automation technology. When specific steps are done automatically, many recruiters will save more time and focus more on interviews and building relationships. See more about recruitment on this page.
For the pool of talents, they will get quicker responses, experience a smooth process, and don't have to wait long before they hear the recruiters' decision. Many candidates generally have a more positive response after the hiring process if they know that they were treated well during their application.
Free from Bias
The technology does all the ranking, assessing, and screening of the candidates, and it generally removes the common bias that recruiters have toward the candidates.
For some, first impressions matter, but they can be subjected to each person, and you might be missing out on someone who can be a valuable asset to the company in the future.
Without the unconscious bias that many hiring managers have, the overall process will remain objective, and you'll be able to screen the candidates based on their skills and experience.
The goal is to minimize the adverse impact on pre-employment assessments and ensure that the overall process is fair for everyone. There are inclusion and diversity metrics in these tools, and these are the features that you would want to utilize in your business.
Significantly Lessen the Time to Hire Candidates
Every day, when a role remains vacant, this sometimes means that the business is losing money. With a loss in productivity, it's no surprise that the recruitment team is constantly calling potential candidates and interviewing many people every day.
When you automate specific steps like assessments, pre-screening, and nurturing, you'll be able to reduce the time to hire and fill a lot of vacant roles in the company resulting in more productivity.
Automated Text Messages
Most of the HR's time is already spread thin, and there are instances where they can accidentally leave a candidate hanging and in a "black hole" in their job applications. You can see post about a job application when you click here: https://www.thebalancecareers.com/job-application-1918163. In these uncertain times, this is when many talented people want to understand your hiring process more than ever.
This is where it might be a good idea to invest in automated communication where the applicants will know their exact status and where they stand in the hiring process.
This doesn't take most of the recruiter's time, and they can do more important tasks than sending text messages all day and manually replying to emails. They can keep up with the more pressing tasks and keep everyone engaged throughout the hiring process.
Some AI-powered chatbots are now growing and managing a surge of applicants. Get the help you need and minimize your workload with these new tools. Automate your schedules and screening and focus more on building rapport with the highly-qualified applicants.