In 2009, Samsung was the first TV brand to launch LED TVs in India. Since then, this kind of TV with light emitting diodes (LED) has come a long way. The earliest high definition LED TVs were life-changing machines, as they offered superior picture quality and energy efficiency.
New LED TVs of today are even more efficient at saving power, and can do so by nearly 40 percent. At the time they came out, they were expensive.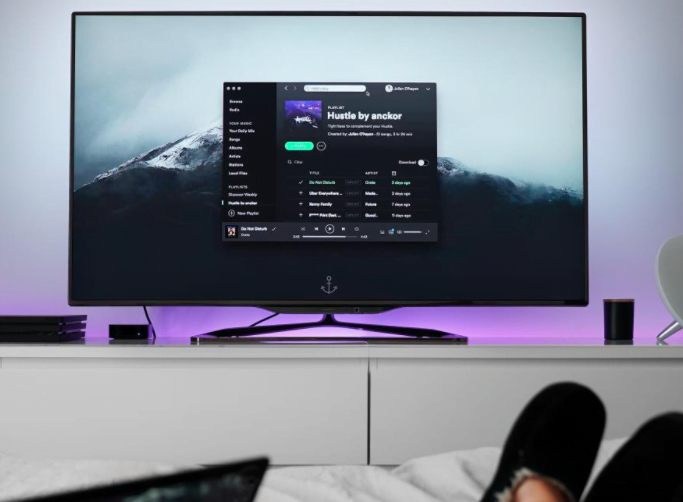 The LED TV makes use of light emitting diodes to backlight the display. The TV universe is a minefield of confusing buzzwords and acronyms that can boggle the brightest minds, making the choice of a new LED TV very tricky.
For instance, adding an "O" before "LED" changes the way TV technology works. After LED TVs came out, OLED TVs swept the TV marketplace, offering more advanced technology.
OLED stands for "Organic light emitting diode", and in an OLED display, a carbon-based film is placed between two current-passing conductors, causing the film to emit light.
The vital technology innovation comes with the fact that light can be emitted on a pixel by pixel basis. As a result, a bright white or coloured pixel may appear near a pixel of a different colour or black, and neither of them affects the other.
You get exceptional degrees of contrast that simple backlighting doesn't give you. An LED TV, like the 32-inch LED TV, relies on backlighting purely. OLED TVs are more expensive than LED TVs, which are still the popular choice for the average Indian.
Why LED TVs are Popular
When brands started making LED TVs, they replaced the older LCD TVs. An LED TV uses less power, provides a brighter and vivid display with better contrast levels, a panel that's thinner, and a lower amount of heat dissipation.
An in-between TV (balanced between the more expensive OLED and new QLED TVs), major brands still make great inexpensive LED TVs today. You can get regular LED TVs, like the Samsung LED TV. Price is a major factor when an Indian consumer buys a TV.
LED TVs come with panels of full-array clustered LED lights, or edge-lit LED lights. The latter LED technology is more common. This is because the screen is flatter, and this style appeals to buyers too. Colours are very bright and authentic, and you can get an LED TV in practically all sizes.
Brands come up with advertising innovations to sell more TVs, like LG's announcement about "Nano Cell Technology" for instance. LED-backlit technology is here to stay, and it's a sweet spot for many Indian consumers, whether they buy a smart LED TV or a regular one.
Features of LED TVs that Count
You will discover that the best LED TVs come with the following features.
Light Sources in Sleek TVs
LED TVs are sleeker nowadays, and more energy efficient. LED lights provide practical light sources that allow a better projection of darker hues. Shining light from behind the display, they illuminate pixels and make colour sharper.
LED and 4K TVs
You will find LED backlighting in most 4K TVs, though 4K content hasn't reached Indian shores yet. However, if you want to be future-ready, then it's a good idea to buy 4K LED TV.
Affordability
LED TVs come in a wide range of sizes and dimensions, and there is one to suit every pocket. You will find better picture resolution in smaller TVs in which LED backlights are concentrated, such as the 32-inch LED TV.
Energy Efficient
LED TVs are energy efficient, even if they are large in size. At least up to 40 percent less power will be used in an LED TV as compared to the older LCD models.
Better Image Quality
LED TVs light up pixels of an image, so there is light at all times, and images in the dark can be seen clearly. You get to see vibrant day colours and richer night shades. The saturation of colour occurs in a balanced way.
Better Viewing Angle
LED TVs give you better viewing angles, as light and colour is distributed evenly across the screen. Faster moving images don't produce blurring effects, as in other TVs.
Why wait, when you can buy your preferred 32 inch LED TV from the Bajaj Finserv EMI Store with great discounts? Pay with the Bajaj Finserv EMI Network Card to convert its cost into easy EMIs, and get the TV delivered to your doorstep within 24 hours of placing the order.