While some drivers must file SR-22 insurance forms after they've committed certain infractions, it's not required in every case. If you've ever heard of SR-22 and wondered what it is and how it works, this guide is a great place to start.
SR-22 Insurance: What Is It?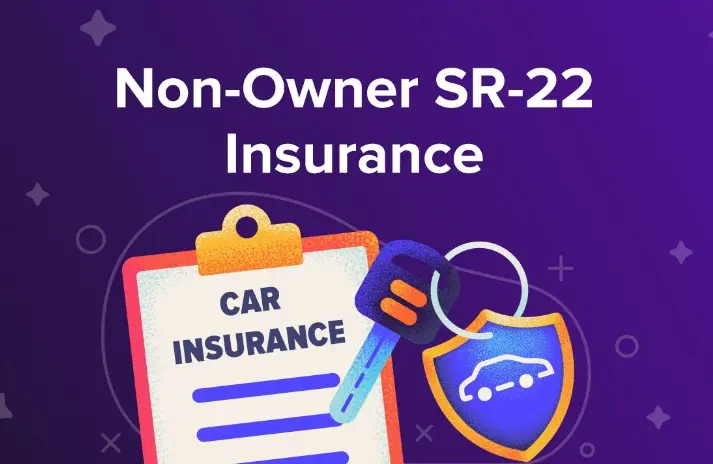 Although many people refer to it as insurance, an SR-22 is not a type of coverage. Rather, it is a form an insurance company files on a policyholder's behalf, documenting that they have fulfilled the state's requirements for liability coverage.
Sometimes referred to as a financial responsibility certificate, these forms are only required in certain situations. The team at IIS Insurance can help you determine whether an SR-22 is needed, and you can find an agent here.
Typically, a state or its courts will only require those who have committed serious infractions, such as DUI or reckless driving, to file an SR-22 form. If your license has been suspended, your insurer may have to file the form before reinstatement can occur.
Different SR-22 Types
There are three kinds of SR-22 forms an insurer can file.
Owner forms are used when a policyholder only drives vehicles they own.
Non-owner operator. Lacking a car doesn't absolve a person of the SR-22 requirement if they drive irresponsibly. If someone only drives vehicles they don't own, they'll need this type of financial responsibility certificate.
Owner operator. This kind of SR-22 form is for those who drive their own vehicles as well as those they do not own.
If you're unsure of which type of SR-22 form you'll need, contact a local agent who can help.
When Do Drivers Need SR-22 Forms?
California's SR-22 laws require drivers to have the form if they:
Have too many unpaid judgements.
Get too many citations within a predetermined period.
Have been responsible for several accidents.
Have been convicted of

DUI

.
Committed a serious infraction like reckless driving.
Have a revoked or suspended license.
Were caught driving without state minimum coverage.
Even if you don't have a vehicle, you might still need an SR-22 form to drive. California's courts or the Department of Motor Vehicles will notify those who need SR-22s.
How to Get an SR-22 Form
If the state of California requires you to have an SR-22 form, an insurer can file it for you. It's impossible to get the form without an insurance policy, but not all insurers file these forms. If your insurance company does not file SR-22s and you need one, it may be time to switch insurers. IIS can help you find a policy that fits your needs.
The Cost of an SR-22 Form
While these forms typically come at an additional cost, the number depends on why the certificate is needed. Some insurers file SR-22s for free, while others charge filing fees that may vary widely. Drivers can count on IIS to offer the lowest possible price for SR-22 filings.
If I Have an SR-22, Will I Pay More for Coverage?
Unfortunately, yes. If you must file an SR-22 form, your insurance rate will increase—with the figure, again, depending on why the form was filed. According to a report by WalletHub, insurance rates may increase by up to 18% per year.
How Long Do SR-22s Remain in Effect?
In most instances, those who file SR-22 forms must keep them for three years, with the exact timeframe depending on the infraction and state law. If you must file the form, you'll be told how long it must stay in effect.
Before removing an SR-22 form, it's important to confirm with the court or the Department of Motor Vehicles that it is no longer needed. If you do not need the form anymore, call the insurance company to let them know, and they will submit another form to eliminate the SR-22.
When an Insurance Policy is Canceled
If your insurance policy is canceled for non-payment or any other reason, or if you're dropped by the insurer, they must notify the California Department of Motor Vehicles that you are uninsured. When this occurs, the state might revoke or suspend your license, charge steep fines, and impose other penalties. Therefore, it's important to keep your insurance policy in effect.
SR-22s: They Serve an Important Purpose
While they seem like an unnecessary expense to some, SR-22 forms are an important part of California's auto insurance industry. With the filing of this form, drivers can preserve their insurance coverage and protect their driving privileges. If you have questions about SR-22 forms, the experts at IIS have answers. Call now or click for additional information.