Luxury sedans are meant to provide drivers with an exceptional experience. They bring top-of-the-line technology, outstanding power, and sophisticated design. With so many models and brands on the market, it can be challenging to know which one suits your lifestyle best.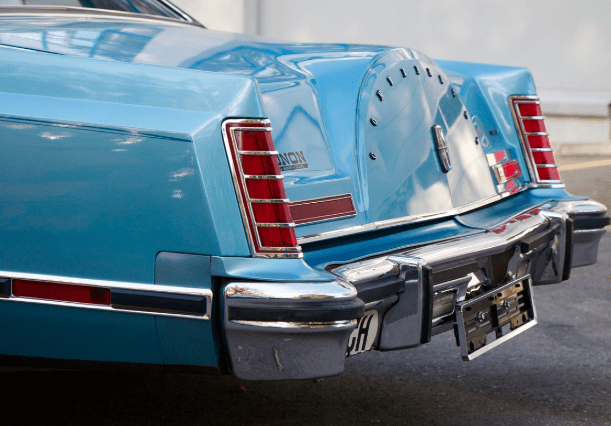 The 2020 Lincoln Continental offers a spacious interior, a pleasant ride, and three different V-6 engines, two of which are turbocharged and are either front- or all-wheel drive. It's a uniquely American luxury sedan that applies new standards to luxury and value.
If you're in the market for a new sedan, check out your local family-run dealership to find a large variety of new and used Lincoln vehicles and in the meantime, consider the benefits of the 2020 Lincoln Continental.
1] A Bold Interior
The first Lincoln Continental was introduced in 1939. It's gone through many design changes and updates since then, but it remains an embodiment of the Lincoln brand and a classic symbol of high end American style.
The 2020 Continental brings luxury to a whole new level with its optional 30-way-adjustable "Perfect Position" seats. There are individually adjustable thigh supports, massage modes, and very warm heating elements in the front seats, letting occupants find the most comfortable way to enjoy those long drives.
It also comes with a large trunk, voluminous cargo bins, and folding rear seats, which give it an edge compared with competing brands in its category – many don't offer a folding rear seat.
2] A Lincoln Embrace
It's important to be able to find your car in the dark and to navigate your surroundings inside the cabin. Your 2020 Lincoln Continental offers three different lighting techniques to guide you to it, help you see better at nighttime, as well as make itself known to oncoming cars.
As you approach the vehicle with your key fob in hand, taillights, headlights, and the door handle lights shine brightly.
When you step inside the vehicle, Lincoln welcome mats warmly greet you by illuminating the ground on either side of the front doors.
Coloured ambient lighting also brightens the cabin interior, and you can customize the colour scheme with your Sync 3 technology.
3] Sync 3
Sync 3 is an easy-to-use interface that is used to interact with your vehicle. The touchscreen conveniently displays your most-used features with text and icons, directly on the home screen.
You can use your voice, tap, swipe, or pinch to access features and it responds with impressive speed.
4] An Effortless Performance
The 2020 Continental certainly doesn't lack power with its three different V-6 engines, including a top-spec 3.0-litre turbo engine that makes 400 horsepower and delivers fast and efficient acceleration. You can also expect all-wheel drive, and 400 lb. –ft. of torque.
It has Dynamic Torque Vectoring, which delivers power on demand to the applicable rear wheel while driving through corners. This increases agility and helps maintain a smooth and comfortable driving experience.
The Lincoln Continental has been an iconic symbol of American culture and style for decades. Check out the latest model to experience it at its best.