Are you someone who is desperately looking for fruit juices for boosting your health? Well, who doesn't love fruit juices and fruits? Although fruits are said to be possess more value than fruit juices but we still love the idea of having fruit juices in the morning.
Days have changed and now we don't make juices by draining out the juice from the fruits on our own. Instead we get fruit juices straightaway from the stores.
Best Fruit Juice Brands In India
So, as the market is flooded with fruit juices of different companies, it often gets tough to choose one that you think is the best. Which one should you choose? We have made a list of the most famous Indian juice brands that you should check out.
Tropicana by PepsiCo
Tropicana Products Inc is one of the biggest divisions of PepsiCo. They are one of the leading producers and manufacturers of branded fruit juice in the market. Tropicana is a company that endorses its products in the US under various brands including juices, Dole juices and Juice blends.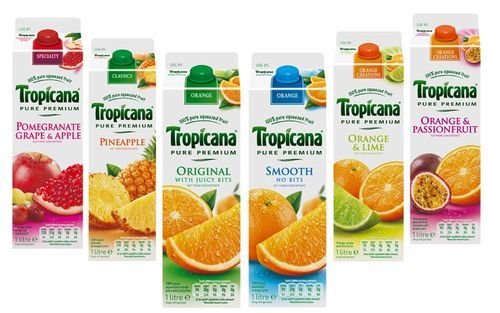 Their orange juice is highly nutritious and is considered best for the health of your heart. Once you add this fruit juice to your breakfast, it will kickstart an energetic morning. Their USP is that there is no added artificial flavoring.
Real Fruit Juice by Dabur
As long as packaged fruit juices are concerned, Real fruit juices are among the top priority for consumers. Thanks to their numerous customers that this brand is now the No. 1 juice brand in India.
Presently they have more than 14 interesting variants in the category of fruit juice, starting from Mango juice to Guava juice to Litchi juice to Amla juice.
They also have few international favorites like Graphs, Cranberry, Peach and many more. The quality and price of these products are reasonable enough.
B- Natural by ITC
ITC is undoubtedly one of the most well-known brands in the Indian market. B-Natural is the part of this company that produces fruit juices.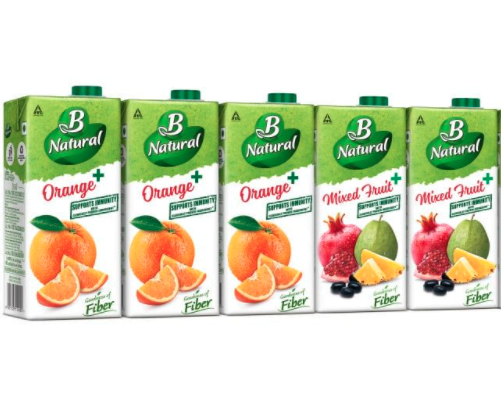 The whole range is crafted from Indian fruits that are sourced via local farmers all over the country. They are also revered for being able to retain their freshness and quality for a very long period. They have a vivid range of fruit juices available in India.
Paper Boat by Hector Beverages
Paper Boat is yet another Indian traditional food and beverage brand that is promoted by Hector Beverages. They have their headquarters in Bengaluru. The fruit juices that they make are tastier and healthier as compared to the other beverage brands in this market.
Their objective is to make their consumers taste the best memories. They give you options like buttermilk for kids and the adults are given several flavors like Jeera, Pudina and Southern Masala. These juices are enriched with minerals and vitamins.
Safal by Mother Dairy
This fruit juice is packed under the brand, Mother Dairy and Safal Fruit juice is extremely delicious and tasty. They are a revered brand that promises you to give premium quality products and with time, they are also enhancing the taste of Indian juice.
This is one of the main reasons behind this company being included in the list of best fruit juice brands of India. There are no added colors and flavors and are made of 100% fresh fruits. Nevertheless, they have a limited range.
Patanjali Fruit Juice
Patanjali is certainly one of the fastest growing brands in India. They have witnessed a high rate of success with all their products.
Patanjali is an Ayurveda company that uses original ingredients and never mixes anything that is not original. Patanjali will never offer you unadulterated products, whether you buy their sauce or pickle or fruit juice.
They have their own farm where they harvest their own fruits and vegetables to maintain their freshness. This is a totally 'Swadeshi' brand that uses 100% organic fruits.
Minute Maid by Cola
Minute Maid fruit juice is manufactured under the name Coca Cola. Coca Cola is undoubtedly one of the biggest beverage companies of the world and this company doesn't need any introduction. We all have drunk the cold drink from Coca Cola and there are many who are even addicted to it.
Their fruit juice quality is also the best with the best taste. Minute Maid is one of the natural fruit juice brands of our list. Since it also includes the pulp, the quality of the juice is also elevated.
24 Mantra Fruit Juices
24 Mantra is one of the organic juice brands in India. They are popular for its wide range of organic products. In case you're watching out for the best quality fruit juice, this is definitely the place to be.
The quality of fruits that are used to manufacture the juice is fresh and it arrives straight from the personal farms. 24Mantra makes sure all the fruits that are used are organic without the use of insecticides and pesticides. They have certified organic farms available.
Del Monte Fruit Juice
Del Monte has produced delicious and fresh fruit juice since 1886. Del Monte ruled the juice market for several years with all the products. Besides juice, they also create a wide array of other edibles that are produced from vegetables and fruits that are produced in their own farms.
Since they have their own farms, you can be sure about getting the best quality delivered to the customers. Their juices contain a good amount of minerals and vitamins.
Ceres Fruit Juice
Ceres is a popular fruit juice company in the world and they are popular for supplying fresh fruit juice to around 84 countries. They use 100% Natural and pure fruits that are filled with refreshing power and nutrients. Ceres brand has a wide array of exotic fruit juices that include international fruits as well.
They have been able to hold on to their reputation in the market. Once you have the fruit juice from Ceres, you'll find it worth splurging. They are also highly rich in minerals and vitamins. There's no artificial color in it.