Are you an Android user who wants to invest into keylogger technology but do not know where to start? Well, you are at the right place! We have put together the 5 best Android keylogger apps for your device.
Usage of a Keylogger
Keylogging is basically a computer program for the tracking of keystrokes made on keyboards secretly using keylogging technology without the knowledge of the user.
If fallen into the wrong hands, this could be potentially dangerous as data may be misused. However, with right handling, keyloggers are very useful for various parties.
Employers
Keylogger technology is useful for employers to track the activities of their employees. Why should they? Well, simply put, employers should take active steps against potential liabilities from providing their employees with unlimited access to network and internet.
By using keyloggers, employers can ensure that their employees are not doing anything inconsistent with business goals, conduct any abusive or illegal behavior as well as any data theft. Furthermore, employers can keep an eye on the productivity of their staff.
Parents
Keyloggers are also beneficial to parents to track the activity of their children secretly. Teens may not want to tell their parents everything, and parents simply cannot always be with them. Therefore, this allows parents to monitor the type of content, conversations, and people their children are exposed to on the internet.
Spouses
You may also use keyloggers to track your spouses activities if they show suspicious behavior. Wives or husbands may discretely access the data on their spouses' phones be it calls, text messages or social media texts via the use of keylogger technology.
5 Best Keylogger Apps for Your Android 
Spyic
Spyic is one of the top keylogger apps for Android devices. The updates on keyloggers are efficient and quick which means that the app is very reliable if there is something which requires quick action.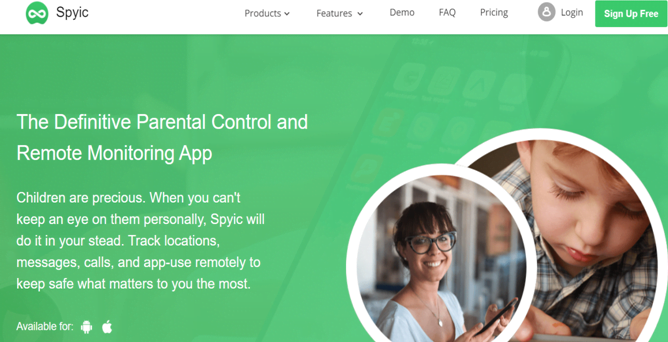 Many parents use this app for monitoring the social media usage of their teenagers. Instant messaging apps will be shown to them as well as their searches on web browsers like Firefox or Google Chrome.
What we like about Spyic is the Ambient Recording and voice recorder features offered. Parents can activate this to turn on the camera on their child's targeted device to find out their whereabouts, or even hear the voices of the phone surroundings.
Hoverwatch
Hoverwatch is another top keylogger app. It allows the tracking of keystrokes in SMS as well as social media messages, access to camera and audio as well as other activities on the internet.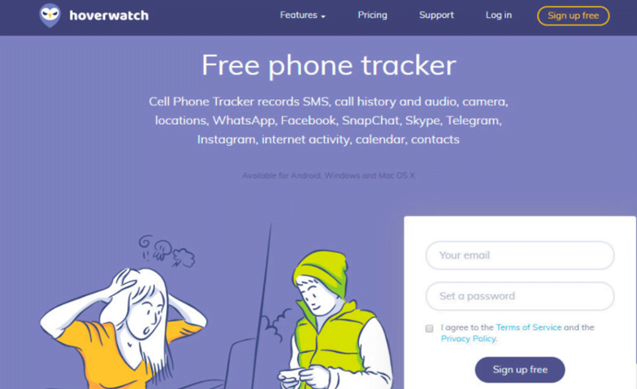 The app runs in the background of the device, quietly sending the data to your Hoverwatch account without being detected by the user of the target device.
What we love about Hoverwatch is the customer support services offered. Whatever problem you may face with regards to the app, the team will be there to provide the best hospitality and possible solutions.
Spyzie 
Spyzie is one of the best Android keylogger apps due to its features that run smoothly. You will enjoy all the features as expected of a top keylogger app such as geofencing, smart capture, browser history, app blockers and more.
What we love most is the clean interface of Spyzie. It is definitely a user-friendly app which is simple and easy to navigate. It's all about the web-based dashboard, making things convenient for users. You can try out the demo to see for yourself if this suits you!
FlexiSpy
Running invisibly, FlexiSpy will offer you all the features you need in a keylogging Spy app for latest Androids. The famous pros include call recording remotely as well as call interception on real-time.
What we like about the app is the no hassle installation. Upon purchase, you will receive an email of confirmation which contains login credentials and step-by-step instructions. This is simple to follow which will get your app set up in no time.
mSpy
mSpy is among the best parental keylogger apps. With this app, parents can oversee call logs, review SMS, track GPS and enjoy 25 more additional features! It is compatible with all Android devices starting from OS 4+.
While we enjoy all the features, the best part is probably the consistently smooth operation of the app. This gives a great user experience because you will not face app crashing!
Conclusion
Being the top keylogger apps for Android, all 5 apps above do not require root which is very convenient for users! All of them also come with a free demo, so we recommend you try them out and decide which one works the best for you. With their own strengths, you won't go wrong choosing any of these top 5 apps!