With the expansion of the digital economy, digital marketing has become an increasingly essential instrument. According to projections, this innovation can provide a 122% ROI. It has withstood the test of time, despite fluctuations in innovation, curiosity, and boredom. Yet, it is still commonly employed as a means of attracting new customers and increasing the current demographic.
This is the time when a professional quality newsletter may do wonders for your company's reputation. Composing a well-written business email might be a terrific first step in making a good impression on potential clients.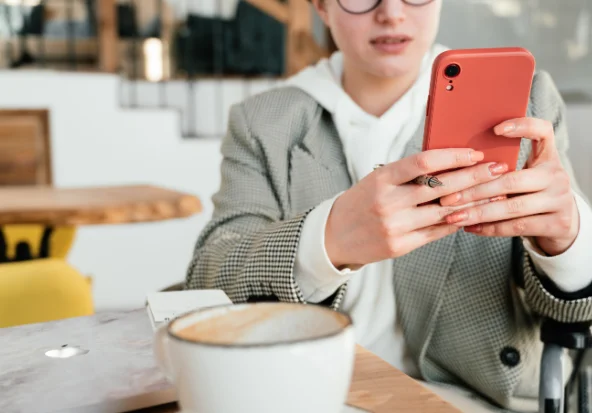 In addition to helping catch the attention of the audience, it also helps keep them as clients. To save our readers even more time, we have created a collection of the greatest business newsletters.
The Content Marketing Institute
Our first recommendation is the illustrious Content Marketing Institute. It has over 200k members, the vast majority of whom work in digital marketing as a result of its impressive aesthetics. Typically, a newsletter from this service would be released each business day.
As a component of business operations, they send out emails that educate their target audience relevant to the business line. The newsletter's format is uncluttered and straightforward, which is pleasant. The company's trademark font is used; it is indeed visible, distinctive, and effective in conveying the corporate's identity. It also has its social media handles on display.
Stripo
Bringing you a highly acclaimed service, Stripo which has +1300 email templates at highly affordable prices. With Stripo's email template editor and builder, businesses can send out newsletters that include content that their intended audience seeks out. The firm uses the user's enthusiasm to craft an email that subtly but effectively promotes the company's objective.
They may also show how this has an immediate impact on the customer. By reducing the newsletter to a minimum of words, Stripo makes it simple for users to swiftly acquire the content they require. The email is informative but without being daunting because of its simple and uncomplicated layout. In addition to its ease of use, Stripo's has a distinctive CTA.
You may utilize Stripo's pre-made well-designed and professional email templates through their website with only a few clicks. You can also customize the email template according to your brand and style.  It has cheap deals and slick, modern email layouts.
Phrasee
Our next recommendation is a platform known for it's engaging business newsletter. Each week, Phrasee sends out a newsletter that is both educational and enjoyable. They provide carefully selected stories with accompanying caricatures, GIFs, and images.
The email format is communicative, almost like it is written in a social networking style; it's indeed engaging and cheerful. They've mastered the art of standing above the rest using a powerful and distinctive voice.
For maintaining everything neat and orderly, there are several categories including breaking news, stuff to keep tabs on, recommended reading, and unexpected findings. As a result of the wide range of subjects covered, the reader may pick and choose what interests them most.
PandaDoc
Email newsletters may also be used to inform customers about upcoming updates or offer information about collaboration opportunities and partnerships. PandaDoc's business emails alert readers to the availability of such a feature.
PandaDoc demonstrates to its customers why collaborations or contributions are valuable. This also provides a call to action for customers to update their memberships so they may take advantage of that too.
Conclusion
Unless your business newsletters don't give sufficient information and aren't appealing right away, your clients won't bother reading subsequent emails. The aforementioned company newsletter samples should serve as inspiration for your original work and as a primer on email marketing tactics.
Yet, Stripo provides its consumers with some of the most attractive pre-designed business email templates available. We trust that you will make good use of this service.