Did you know that in 2023, the number of smartphone users in the world is 6.92 billion? This means that 85.95% of people in the world have smartphones. The number of people that are getting benefits from smartphones is 7.33 billion which is 91.04% of the world's population. Do you want to cater to this whopping population? Then you must opt for mobile app localization services.
The retail industry is very fast and it evolves with the changing consumer behavior. If you want your retail business to grow then you must integrate a mobile app with your website.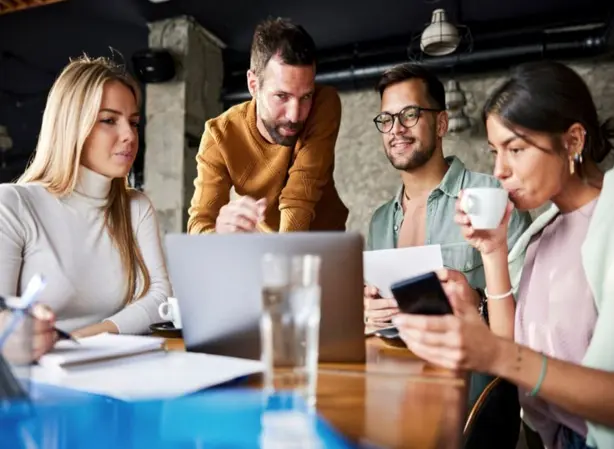 Significance of Mobile Apps Localization in the Retail Industry
One of the foremost benefits of mobile apps is that you can purchase products and services from them no matter where you are. Here you must consider mobile app localization because it makes the app resonate with the target market.
The buying behavior of people from different regions is different which is shaped by their culture. Here the mobile apps, if localized, transmit information about the items on the retail shelf based on their interests and in their native language.
There is fierce competition in the market.
Because of digitalization, consumers are more aware of products and services. Companies integrate different softwares in their processes after going for software translation services. In the same way, retailers provide products and services to potential customers in their native language while considering regional and cultural intricacies.
According to Internet Retailer, most people in the U.S. like brands that offer a good mobile experience more than brands that don't. Additionally, 40% of them might switch to a competitor if they have a bad mobile experience. Here is where mobile app localization in the retail industry comes to play.
Benefits of Mobile Apps in the Retail Industry
Let's dive into the benefits of mobile Apps in the retail industry.
Reachability
Gone are the days when we used to select our favorite products from the website and wait for our free time when we visit the market and purchase them. Now we can easily purchase products from mobile apps if the retail company has integrated them with their websites. At present, retail companies are advertising their products and services to generate sales remotely even if you are from the other end of the world. Furthermore, they are able to reach a number of mobile users globally.
Analytics
When a business makes money from an app, it can look at the numbers and study them to improve the business in many ways. Once the business knows who its customers are, it is essential to know what they like to buy. The retail app can carefully study the sales data and give advice on what products to stock, when to buy them, how to set prices, and more.
Ads on mobile devices and Beacons
Mobile Apps have a big impact on the Retail Industry, especially through Beacon Technology. Beacons are small devices placed at store entrances that interact with customers when they enter. They connect to the customer's Bluetooth device and send a signal. Just like online shopping apps, Beacons let customers access in-store deals through their mobile devices. This helps them plan their shopping experience around real-time offers.
Wallets for Mobile Phones
Most people check out from the mobile app even if they have added products to the cart because they are unable to understand the payment mode. Robust mobile app localization can make people understand payment modes. It is an important part of retail sales.
Therefore, you must hire a professional translation company that makes payment modes resonate with the target market. At present, mobile wallets are getting more famous in retail. They are an alternative way to pay and are fast and easy. They make paying with mobile phones convenient for users.
One-Click Purchases
Adding exciting features to the mobile application is easy. Once preferences and payment information are set, consumers can make purchases with one click. It leads to successful orders. This time-saving feature helps generate sales faster.
Smooth Retail Operations
The increasing use of mobile apps has mitigated the use of cash registers. In this way, they have revolutionized the retail operations. Retail companies are now able to focus on a customer-centric approach rather than indulging in day-to-day operations. Mobile apps are helping retail businesses to manage their e-commerce sites in less time and it has also mitigated the stress of inventory and supply chain because they can check everything in real-time.
24/7 Business
With mobile applications, retail companies are able to provide services 24/7. The retail e-commerce stores which are not closed generate more sales than brick-and-mortar stores. Customers can easily order the products at any time and things get delivered to their doorsteps.
Wrapping Up
Mobile apps have revolutionized the shopping behavior of people. Therefore retailers must provide personalized shopping experiences to potential customers with the help of mobile app localization. Customers with a fast shopping experience around the clock can help your retail business to grow.