In recent years, companies have embraced electronic alternatives for the I 9 form due to its convenience, efficiency, and security. Online fill options include advantages such as error checks, reminders to renew papers, and easy retrieval of previously completed paperwork. When filling out a digital version of Form I9, errors, and inaccuracies are less probable to occur since the system will prompt the user to include all required information.
The need for physical copies of Form I 9 has been eliminated thanks to digital storage options, reducing the administrative burden associated with handling paperwork.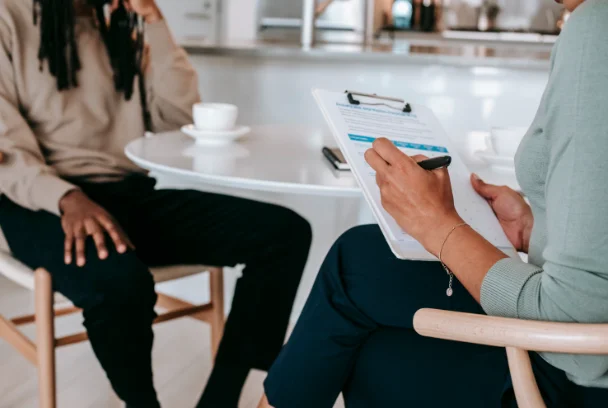 Thanks to advancements in technology and the availability of protected platforms like https://onenotary.us/i-9-form-employment-eligibility-verification-online-notary/, businesses may confidently use the online fill procedure, ensuring compliance with I9 rules and optimizing HR operations.
Information necessary to complete the I-9 form online
Companies in the US use the I9 form to verify the identity and employment eligibility of their new hires. Below are specifics on how to complete the I 9 form electronically:
Each new employee must have an

I9 Form

completed by the business and maintained on file. This form is used to verify the identity of new recruits and their legal authorization to work in the United States of America.
Employees should fill out and sign Section 1 of the I9 form as soon as possible after receiving an offer of employment but no earlier than the first day of work. Personal information such as name, address, date of birth, and Social Security number fall under this category.
Within three business days of an employee's start date, the employer must complete Section 2 of Form I 9. Companies are required under this clause to check government-issued identification documents to ensure their employees are who they say they are and are allowed to work in the country.
Employers should evaluate the specific requirements for digital completion and archiving of form I 9 to ensure legal compliance.
The online fill technique makes it possible for both employers and employees to fill out the form electronically and submit it. There are websites and apps designed specifically for this that are

USCIS compliant

.
One alternative for online fill is for employers to get the electronic version of the I 9 form from the USCIS website and complete it there. The website provides comprehensive instructions and tips to ensure accurate form completion. The USCIS requires all forms to be completed and maintained digitally, but there are certain requirements for doing so. This includes maintaining sufficient audit trails, safeguarding the integrity of the data, and making the form accessible to the proper authorities for examination.
Another option is to utilize a third-party program or service that replaces the paper I9 with an electronic one. Connectivity to other HR programs, grammar and spelling checks, and document storage are all common features of these systems. The privacy of people's information throughout the online fill process is of the utmost importance. In compliance with data protection legislation, businesses should only utilize trustworthy platforms that use encryption for data storage and transmission.
Employers and employees alike will appreciate the time and effort savings afforded by the online fill method for Form I-9. Adherence to USCIS policies and guidelines is critical to ensuring data compliance and security.