It is safe to say that most successful SaaS businesses have almost perfected the art of marketing. Raking up some impressive sales numbers, most of these businesses pay surprisingly little attention to customer success.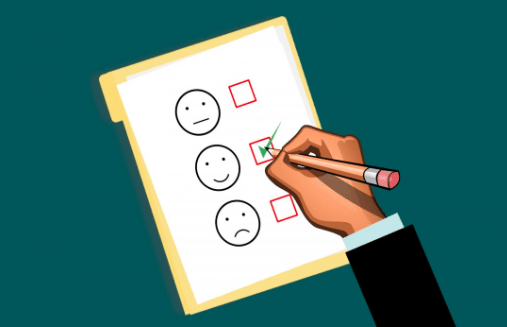 For a business producing and selling a complex product that perhaps makes the lives of their customers easy, ensuring their customers can make the most of their product should be a top priority.
But why? Let's look at a few reasons.
Why Customer Success Should Be A Priority For SaaS Businesses
When a customer can take complete advantage of your product, they are more likely to be happy customers that drop positive reviews on your website.
Happy customers are easier to turn into brand advocates that will vouch for the greatness of your product based on their experience.
When your business is able to offer a positive customer experience, it generates positive word-of-mouth for your business.
Finally, positive customer experience results in repeat business and business through recommendations of existing customers.
Now that we know why customer success is important, let us see how your organisation can achieve it, with training.
Customer Training For Customer Success
The best way to ensure your customers can make the most of your product is with customer training. Thorough customer training minimises the need for customer support and frees up your support staff to tackle difficult customer issues.
At the same time, a customer does not need to waste time trying to connect with a support executive when they can access the most salient features of your product without help. Finally, an investment into customer success training is clear communication of the fact that your business cares about its customers.
The two most common ways used to provide training to customers are.
Onboarding Training: Perhaps the most efficient way to ensure customer success is to teach them everything they need to know about your product during the onboarding process. SaaS LMS providers allow instructional designers to develop short, easy-to-digest courses that can be coupled with a video call to explain how your product works.
Just-In-Time Training: Another very effective way to deliver product knowledge is to break-up the information into small chunks of information and present them to your users whenever a specific piece of information becomes relevant to them. While a bit complex to execute, customer training delivered in this format generally drives better engagement.
These training strategies, combined with a thorough and easy to understand knowledge bank can offer customers with answers to the most common questions pertaining to your product. This will help bring down the number of queries that your customer support team has to deal with. This means two things.
More time on the hands of your support team to thoroughly resolve customer queries and grievances.
Less waiting time for customers that require support for complex issues that were not covered in customer success training.
A knowledge bank will also add as a point of reference for your support team whenever they find themselves struggling with a customer query.
Employee Training For A Smooth Customer Support Experience
Finally, it is important to understand that with a few hours of training, you cannot expect your customers to master the bobs and bits of your product. There are always going to be complex queries that did not become a part of your customer training modules.
For such queries, it is important to thoroughly train your support staff. Not only will this give your customers a smooth and seamless experience, but designing a thorough employee training course will also enable you to pinpoint potential problem areas within your product and address them through training or through development.