Inventory management is more than just a tally of what is; it also includes forecasting what "will be" so that the company has adequate product, raw materials, and supplies to meet future demand.
When you have too many goods on hand, you're wasting money. If you carry too little, you risk losing money due to missed sales. For better inventory management in a small firm, consider the following suggestions.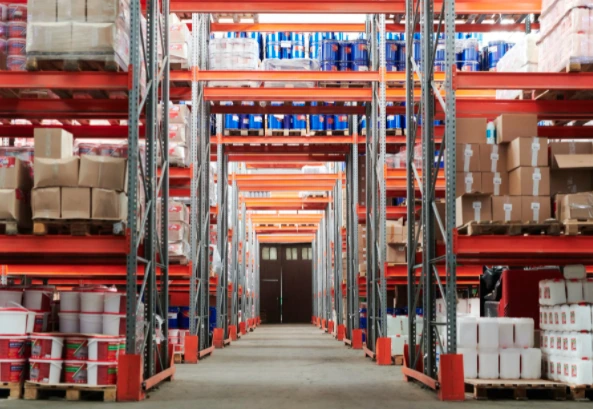 Get to know your stock
When it comes to inventory management, it's critical that your company has access to critical data at all times. If you can't discover the answers to these questions quickly (and properly), it's time to get your ducks in a row.
What is the quantity of X that you have in stock?
In the last Y months, how much of X has been sold?
How much of X has been set aside for customers?
What quantity of X do I require?
What is my best-selling item?
Understanding your business means knowing your stock. Having a system in place that provides you access to all of these critical pieces of data also means you can start producing monthly to yearly comparisons and reports that are well-informed.
Use the Inventory Method That Is Most Appropriate for Your Enterprise
There's almost certainly a method of inventory management that works best for your company. For a perishable product, such as flowers or food, this would entail selling the inventory that was purchased first this is known as the first-in-first-out (FIFO) strategy.
As a result of this method, the oldest products and materials will deplete first. Most organizations employ the first-in, first-out (FIFO) inventory technique. Employ the use of a warehouse robot to achieve smart stocking and increase productivity of your warehouse.
Identify Stocks with a Low Turnover
The ability to identify low-turn stock throughout the supply chain assists inventory managers with orders for raw materials by altering production output and identifying products that are no longer in high demand.
For example, if your inventory management system discovers a certain supply that is languishing on the shelf, it could indicate that demand for the product has dwindled, or that extra advertising activities are required to increase awareness and demand.
Businesses offer themselves the best chance of selling slow-moving stock and avoiding it becoming obsolete by identifying it early. Running a special promotion, relocating the stock to a different location where it sells faster, or selling the product to a third party are all options you can consider.
Use Drop-shipping to your advantage
Because your products are transported straight from the manufacturer to the retailer or client, a drop-shipping business may be conducted from anywhere with an internet connection.
Whereas traditional firms must store their inventory in a warehouse, you will not need to buy or rent additional space which will lower your overhead expenses dramatically.
Because all you actually need is a laptop and a phone, location is an area where you can significantly save expenses with your inventory.
If you have no laptop take advantage of the best cheap laptop deals in December 2021 and get yourself one. You can access any stock from anywhere in the world if you combine this with an inventory management system that enables drop-shipping.
Create Processes that are standardized
Many firms discover their finest strategies after a period of trial and error. If you don't have much expertise drawing out business processes, set aside some time to consider what kind of structure would be best for your company. Take into account your available space, workforce, atmosphere, and current demand.
Avoid doing work only when absolutely essential you never know when your orders will double in size. While you'll most likely discover new processes afterwards, thinking about the fundamental procedures now will save you time later.
When Possible, use Just-in-Time
Some companies employ just-in-time (JIT) inventory management to reduce inventory on hand and lower operating costs. Inventory managers collaborate closely with suppliers to ensure that raw materials arrive on schedule for production, but no earlier than is required.
The goal is to keep as little inventory on hand as feasible while yet being able to create what is required when it is required.
JIT inventory management necessitates a sophisticated inventory management system capable of fast processing orders and managing the relevant details, so you can quickly fulfill customer requests.
If you run an automobile accessories shop, get the various car lights from reliable automotive lights manufacturers based on your need and on time which will reduce your inventory holding costs.
Establish a working relationship with your vendors
Being able to rely on your suppliers when mistakes occur can mean the difference between tragedy and disaster averted. Keep your conversations friendly and clear to strengthen your friendship. Managing your inventory becomes much easier if you stay on top of these relationships.
It's just as vital to evaluate your suppliers performance as it is to create strong rapport, so you can determine if you're getting your money's value. If your suppliers are not providing value to your business, contact China agents who can help you source the finest suppliers to design and produce the products that you require.
Make Decisions based on Data
One of the most important features of a good inventory management system is the real-time data it can provide to help you make data-driven decisions.
Your inventory management system should give real-time data on supply levels and items in stock, as well as the costs of stocking those products, product turn rates, and the best time to refill specific supplies.
Data can also be used to forecast future sales levels based on previous sales and track vendor performance. Making data-driven decisions involves integrating the science of indispensable data elements with the art of inventory management to help you reduce expenses and increase income.
Conclusion
Because of the costs involved and the sheer number of options available, improving inventory management for small firms may be a difficult but not impossible undertaking. To improve inventory management in your firm, use the top techniques listed above.