With the end of 2017, another great year has started and it is the time to prepare ourselves for the coming months of the year 2018. Business owners are taking time to evaluate and assess their accomplishment and setting up for what is ahead.
Tips to Successfully Grow Your Business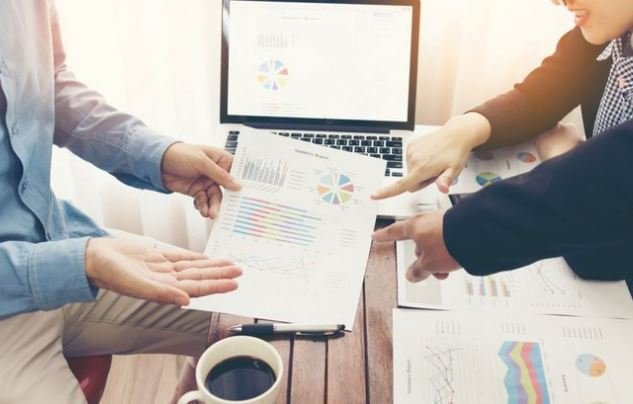 Your services and products are in demand and the profit margins are growing, so what's next? Many businesses opt for the shortcut for growth, but the key to success is to take baby steps in order to ensure that your business experiences both financial and operational growth to get to next stage of success.
Listed below are the 7 tips to help business in 2018 for success and growth.
Tip One – Daily Cyber Security Tips for Business
Today, most of the headlines highlight about major data breaches in government agencies and corporations as majority of agencies are being hacked. So, for the growth of the business and protecting the confidential data of your business, it is necessary that you take initiative for Daily Cyber Security. Below are some of the common daily cyber security tips which you must implement to prevent data breaching in your business.
Improving Password Protection.
Restricting Access to Sensitive Data.
Technical Support to Team members about data protection.
Planning for future attacks and hacks.
Tip Two – Be Prepared For Tax Season
Since the fiscal year 2017 is about to end and business are required to prepare their taxation and file them before the deadline to avoid penalties. You tax preparation for the fiscal year 2017 should not be a daunting task if you know the tax preparation checklist 2017.
Here is the checklist for your assistance.
File the correct Tax Form based on your business structure.
Provide general information from legal name to address.
File all the expense recipients.
Prepare all the bookkeeping and reporting documents.
Know where to integrate the interest income.
Know the eligibility for home office dedications.
Tip Three – Switch to Cloud Based Systems
Businesses tend to store data on local servers and while you scale up the quantity of data will also scale up and hence the best way to store the data is cloud based server where all the business data can be stored safely.
Tip Four – Implementation of CRM System
Maintaining the spreadsheets in order to track clients and order information should not be cut off when you plan to scale up. So, you must switch to CRM system so as to accommodate the increasing data when you scale up your business.
Tip Five – Make Your Presence Felt
Use print media and social media that is relevant to your industry and this will help you to make your business present felt amongst your business clients and customers.
Tip Six – Use Marketing Tips
Consistency is the key to success. Use the same logo, colours and fonts for your brand this will allow your target market to recognise you instantly. Increase your content output fy linking your newsletter to your website this will allow audience to connect with you by whichever way they want. With technology at your fingertips there are many hail marketing tips which can be used to create awareness about your business and educate people about your brand.
Tip Seven – Get your Finances Organized
Do you know how much you are spending each month..No! ?. Than fix a financial budget to spend for every month, or else at the end of the month you will found yourself spending more than you make. Gather all your financial records, statements of income and expenditure to make adjustment to the expenses.
You need to ensure that you have good access to the funds and the cash flow and working capital before embarking on scaling up.