The real estate market in Germany is currently one of the most interesting in Europe. It features unique properties that cater to the needs of different buyers.
No matter what you are looking to get, the German real estate market has something that would suit you. Whether you are a first-time buyer or not, you need to come up to speed with the current state of the market.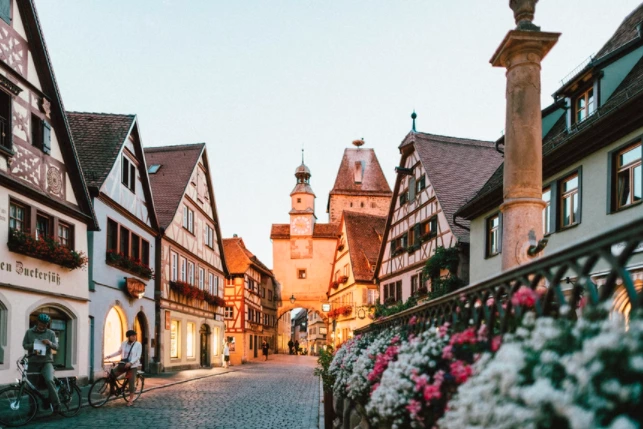 A lot of people often want to know if it's best to rent or buy a house in Germany. Well, your financial situation at present holds the answer to the question. You need to know what your net worth will be if you decide to buy or rent a house.
Buying a house, however, is a more financially responsible move than renting a house. The low-interest rate and future projections of cities like Berlin make buying properties for sale in the capital of Germany worth it.
How Can You Find and Buy a House that is Right for You ?
Do a Thorough Research
Researching where you would want to buy a property comes before looking for one. Unless you want a house in just about anywhere in Germany, you will need to research the areas you would like to own a property in. Most buyers want areas with a good infrastructural setup and a growing population.
If you are buying the house to rent it out, you will need to consider the kinds of things that your ideal renter will want. Some of these things include nearness to shops, schools, and local transport.
Check Your Finances
As with every other major financial decision you make, you need to be sure that you can afford to purchase a property. Most people cannot depend on their savings alone to buy themselves their dream house. Not to worry, if your savings won't cover the cost, you can apply for a mortgage.
But it doesn't just end with applying for a loan, you should be sure that you can pay it off within the stipulated time. Fortunately, you can apply for a mortgage in Germany whether you are an EU citizen or a non-EU citizen. For the latter, work and resident permits are necessary to obtain a loan.
Whatever the case, most German lenders will expect you to cover the notar cost, property purchase tax (Grunderwerbsteuer), and the estate agent fees (Makler). If you are buying a property that is not so new, don't forget to consider maintenance and renovation costs. Sooner or later, you will need to do some work on the house.
Check Out All Kinds of Properties
The trick to finding the best deal is to visit different properties including those that do not exactly meet your requirements. When you visit different properties, you get a clearer picture of what you really want in a house. If you look beyond the surface, you may see potentials in a house that may at that time appear below standard.
What if you can create your dream house from that not-so-modern structure? You will never know unless you go check it out, right?
Work with the Right Agencies
If you want to buy a house especially if it's your first time, talk to a few reliable real estate agencies. They can guide you on what to do as well as help you with the administrative part of the buying process.
You are also more likely to get news of house sales on time if you work with an agent. This will ensure that you are one of the first to check out the property.
Inform Your Bank/Broker of Your Search
When you start searching for a house to buy, reach out to your bank. They need to be aware of your search so that they can come through for you when the seller wants to close the deal with you.
They can help you process a document that shows your current financial situation and the amount of mortgage you have access to. The homeowner is more likely to sell to you if there's a financing confirmation from your bank or broker.
Check for Information on House Sales in Newspapers and Online Property Portals
If you want to buy a house as soon as possible, you need to try all the available means of getting information on house listings. You can look up adverts in newspapers or log on to online property portals. If you find what you like, contact them quickly and be among those to see the property first.
Although rare, you might be fortunate to find a notice board or a sign in the window of a house that is up for sale. While you can't count on spotting this kind of notice everywhere, it helps to be observant when you are in an area that you desire to purchase a house.
Hire an Architect or a Surveyor for a Full Structural Survey
Before you go ahead and buy a house, especially an old house, get a detailed analysis of its condition. You may need a professional to do a survey on the house and outline any problem that might not be visible to a buyer.
The roofing, windows, heating, and other utilities of the house should meet the minimum legal requirement of the state it is located in.
When you decide to get a house, keep in mind that it may take months to get the best deal. It will, however, be worth the wait if you eventually get what you want.
There are real estate agencies that are dedicated to helping you find your desired house. Contact them and watch them make the process easy for you.