If you are the proud owner of your dream home, you will go to great lengths to update and build it to your specifications. You'd want to personalize your home so that it's safe and meets your family's needs. Style and personality are reflected in your home.
You may want to renovate it on a regular basis to keep up with changing trends. Home renovations, on the other hand, such as kitchen remodeling or room addition, can be costly, and you may want to consider financing it with a personal loan for home renovation.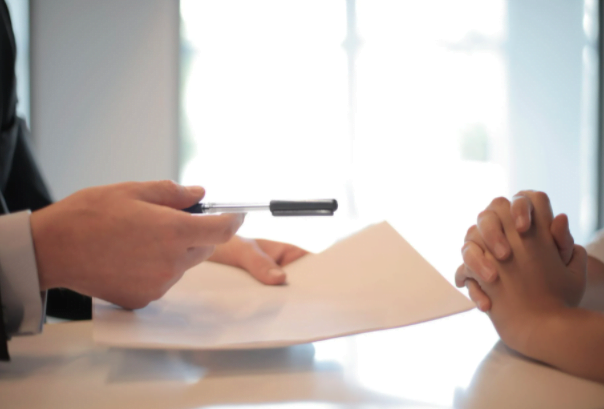 Looking for some great home renovation ideas to get you started? Consider some of the fantastic home improvement projects you could fund with your personal loans.
Redecorate your living room
Your family members spend the majority of their time in your living room. You also greet your visitors in this room. As a result, remodeling this room is a no-brainer.
Consider painting it in new colors to give it a distinct and one-of-a-kind look. The combination of warm colors and bright lights improves the ambiance of your living room. A high-quality rug will round out the look.
Plan a different color scheme for your room
Giving your rooms a new color scheme is an excellent way to modernize the appearance of your home. Colors like orange, yellow, and red always add warmth and brightness to a room.
As a result, they're suitable for your living room. Blue, green, and white colors should be used sparingly in bedrooms. Whatever colors you choose, make sure they make your home look welcoming while also complementing your personality.
If the cost of repainting your entire house appears to be prohibitively expensive, consider taking out a personal loan to fund your project.
Decorate your rooms differently
Changing the colors of your walls is not the only way to change the appearance of your rooms. You can also brighten them up by replacing the upholstery, adding eye-catching wallpaper or wall art, or purchasing high-quality paintings.
To add a personal touch to your rooms, look for some contemporary pieces or artifacts, as well as family photographs. All of these ideas could be funded by a personal loan for home improvement.
All rooms should have a theme wall
Create a theme wall and make it the focal point of a drab room to liven it up. Find the most visible wall in your room so that it can instantly draw everyone's attention.
There are several options for doing so, including applying a brighter coat of paint than the other walls or displaying an attractive sculpture or painting on it.
Finally, use proper lighting to bring out the tones.
Invest in new furnishings
Improve the overall look, feel, and comfort level of your home by upgrading your furniture. Replace any worn or faded items with contemporary, comfortable, and eye-catching showpieces. Placing a wingback chair in a corner of the room, for example, alters its appearance and adds to its character.
You may also purchase new furniture to create a study space for your children or a workspace for yourself, depending on your family's needs. Add new furnishings such as carpet, curtains, and cushion covers to take it a step further.
Your home's balcony or garden is an important part
Do you intend to decorate your home with a green theme? Take into account landscaping your garden, lawn, or balcony. This can be an energizing way to incorporate a holistic and healthy lifestyle into the routine of your family.
Plant new plants and use solar panels to light the pathway to help the environment and save money on energy. Spread bohemian pieces throughout your garden to give it a one-of-a-kind appearance.
Include areas in your landscape for sports, yoga, and play, as well as some gym equipment of your choice, if your family is into fitness. If you don't have a garden, consider laying a grassy carpet on your terrace or balcony to achieve the same effect.
Updated dining area
If you want to do some serious dining and entertainment, focus on renovating your dining area. Invest in a larger dining table to comfortably seat more guests. Invest in new cutlery and crockery to add a magical touch to your dining area. Buy an ethnic table runner, as well as candlesticks and table lamps.
To make the space more interesting and inviting, consider adding some traditional or contemporary wall art.
Conclusion
As you can see, a home personal loan for renovation can easily finance your home renovation project. If you plan ahead of time, you will be able to get the most out of your personal loan and maximize your benefit. To get the most bang for your buck, financial prudence is required.