It has recently been announced that PayPal UK will support the buying, selling and trading of Cryptocurrency in the UK. For those that want to invest in digital currency, it is great news, but the announcement was met with mixed opinions from various industry people.
The PayPal UK Cryptocurrency Platform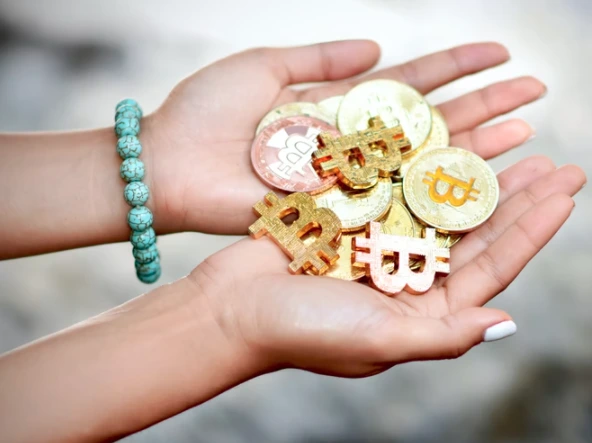 PayPal in the US has allowed the trading of Cryptocurrency on its platform for some time, so perhaps it will come as no surprise to many that the UK version of the e-wallet provider will follow suit.
However, the UK is perhaps not as far advanced with Cryptocurrency as The US and as such, the PayPal announcement has been met with mixed opinions.
Of course for those that are interested in Cryptocurrency trading, another platform that offers this can only be a good thing. After all, when there are more platforms that offer the option to buy, sell and trade digital currency the more chance there is of having competitive fees – and for traders that can only be a good thing!
Currently, you are able to buy, sell and hold Bitcoin, Bitcoin Cash, Litecoin and Ethereum via both the PayPal app and the PayPal website – however, it is thought that if this proves successful that PayPal could extend this to over other Cryptocurrency types in the future.
What's The Problem?
PayPal are a world recognised finance brand and as such, there are some thoughts that people could be tempted to dabble in Cryptocurrency before they are ready. Although Bitcoin and other digital currencies can be a great investment and a way for many people to make money, it is an investment that you should go into well informed.
After all, if everyone made money from Cryptocurrency then there would be no risks – and we know that is far from the case. In fact, Cryptocurrency is a volatile investment and one that many people lose money with – and as such, you should go into it well informed.
PayPal allows people to buy, hold and sell Cryptocurrency through their PayPal account from as little as £1 – with PayPal saying that they want their service to help people 'discover Crypto'. Whilst there is nothing wrong with this, generally speaking, investing in Crypto takes more than £1 and as such people should be aware of all of the facts before they decide to invest.
It is thought that the option to start a Cryptocurrency account with £1 could lead people down a slope that they're not quite ready for – and that is why some people feel as though the PayPal announcement isn't the most positive.
The main concern with industry insiders when it comes to PayPal and their Cryptocurrency services is the fact that those with little knowledge or experience in investing could be tempted to get involved – and that is something that they want to avoid.
What Implications Could The Launch of PayPal Crypto Services Have?
In general, the buying, selling and trading of Bitcoin and its friends is unregulated; and that is something that the people who choose to dabble in it are well aware of. Of course, this type of investment does have its risks and it's important that people do their research and use the right platforms to partake in the right investment for them.
PayPal is regulated as a finance company and therefore some insiders believe that this could mean that the Cryptocurrency side of the e-wallet provider could gain the attention of regulators and therefore come under investigation – which is something that they want to avoid.
As PayPal is already an internationally recognised brand, it could make it harder for smaller Cryptocurrency providers to carve a place in the market – because they are fighting against a brand that is already so well known.
Why Have PayPal Made This Decision?
Although it is hard to know why PayPal has made this decision specifically, the fact that Cryptocurrency is increasing in popularity will certainly have something to do with this.
However, PayPal is also no stranger to offering business to business services and they're definitely a platform that are keen to ensure that they keep up with technology and customer demand.
Consumers have been using PayPal at casinos for several years as part of the payment platforms B2B expansion and this was driven mostly by customer demand. When it comes to online casinos, it is really important that casino platforms do what they can to make sure that people can top up their accounts and place bets as easily as possible.
For this reason, many casino platforms opt to offer the option to top up accounts using various routes and with various currency options. Once the gambling industry saw that Cryptocurrency was increasing in popularity many of them started to offer digital currency as an option for depositing into gambling accounts.
Not only did this help to ensure that they were keeping up with all aspects of customer demand – but it gave them another angle to use in advertising and promotion, which is always a good thing.
Although PayPal US has been offering Cryptocurrency services for a year, realistically it is still quite a new market offering and as such, it is hard to know exactly what the future holds for this type of investment and PayPal.
If other mainstream platforms start to follow suit then it could be that some sort of regulation needs to be put in place by a financial organisation or ombudsman, but this is something so far that Cryptocurrency has been against and has managed to avoid.
So far, Cryptocurrency is really only dabbling in becoming mainstream so this isn't something that has been a worry. We're probably some way off of digital currency being used to pay for our weekly groceries, but it is definitely increasing in popularity and PayPal becoming involved will most definitely help.
So, we'll have to sit back and see what the future brings, starting with whether PayPal expands its digital currency offerings anytime soon!