If your external hard drive on Mac is unreachable, know that it's quite common and it usually happens because of corrupted settings of the system. These corruptions on the other hand are a result of the system junk.
In other words, if you just know how to Fix Mac that doesn't recognize external hard drive issues, it's not going to be such a big deal for you.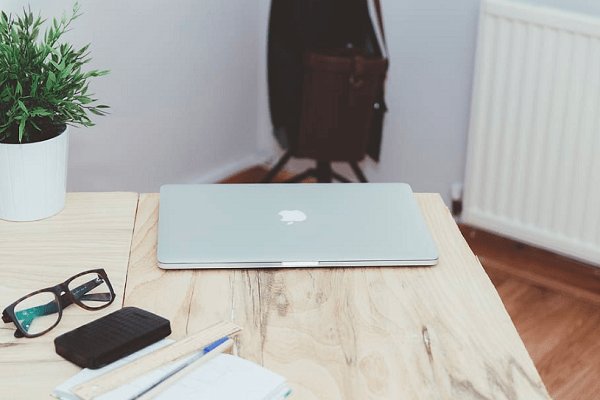 Most people just start panicking when they come across such an issue but believe it or not, there's nothing to panic about. Even if you lose your important data on Mac, you can opt for iBoysoft which is an excellent Mac data recovery software. The point is that there's a solution to every problem and you just need to calm down.
Another misconception about this problem is that people think that their files are now gone from their external hard drive. Well, that's not the case either and you should know that in such an issue, it's just not possible for you to "Access" the files even when they are present there.
Why Isn't The Flash Drive Showing On Mac?
Before moving towards the solution, you'd of course want to know why the flash isn't showing in the first place? Well, before you use the troubleshooting tips, here are some things that you should check first.
Check if the drive is properly plugged in or not.
Check if the USB connector is damaged.
Also Check if the cable is frayed or if there are exposed wires.
Try using a different USB cable.
Connect the hard drive to a different USB port.
Try your drive in another Mac if available.
Reboot your Mac.
You just have to carry out these simple inspections and if none of the above-mentioned things work then here are some other detailed solutions that you need to try.
1] Changing the Finder settings
One of the most common reasons why Mac isn't showing any of your external hard drives is because your settings don't allow it to. The simple way to fix this issue is to.
Open a Finder Window.
Go to "General" in "Preferences".
Check if the "External disks" option is enabled.
This is the first thing you need to try if there's some issue and you can't access the external drive on your Mac.
2] Mounting an external hard drive
If the above-mentioned method doesn't work then you have to force your Mac to recognize the hard drive if it's not doing it automatically. For this, you need to connect the hard drives and then follow these instructions carefully.
Head to "System Preferences" in "Disk Utility".
Check if the external disk is listed on the sidebar or not.
If yes, then highlight your drive and then click on "mount". It will now start appearing under the devices in Finder.
3] Running First Aid on the hard drive
If the above-mentioned method doesn't work and if the problem is still the same then the next thing to do is to try running first aid on the external hard drive.
Mac's first aid is designed to fix multiple issues especially the ones that are related to corrupted files and data. It also helps in fixing external hard drive issues so you sure should try your luck here.
You just have to head to "System Preferences" and then highlight your external drive. Once done, you then have to click on"First Aid" and all your issues will automatically be fixed.
With these simple methods, you can easily eliminate the issue of the external drive not showing on your Mac.