Instagram is a great creative outlet for those of us who love photography, editing and writing captivating captions, as well as those of us who have other passions and interests but love to share them online.
Using this app to express yourself, share information or promote your business can also be a load of fun, and rewarding to watch your follower count grow.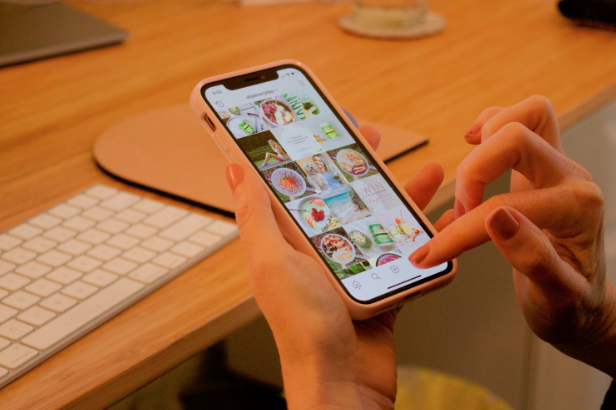 However, while the photography and editing side of this platform might be intimidating to some, it's pretty easy to hack. Using only freephotography apps and your keen eye, you can create an Insta feed that will gain masses of followers. Here are the most important things to keep in mind.
Think Before You Click
First of all, remember that editing can only take you so far if your raw material is no good. When snapping pics for your profile, try to put a little extra thought into it.
Consider the lighting, angles and content of what you're photographing and how these will contribute to the overall look of your page. There's no need to get a photography certificate just to make it on Instagram, but learning the basics will help you improve the look of your posts.
Try Some Fun Edits
Playing around with the editing of your pictures is a great way to bring some life to your account. You can remove background from an image to use an entirely new background or a solid colour or pattern, or even create fun collages.
If that's not your thing, play around with doodles and drawings or simply find some filters that really work for you. You can also use a professional product photography studio to stand out of the crowed.
Make it Match
Making your Instagram feed cohesive will give your page a professional and beautiful look. You can align your posts by using the same filter on all your photos. You'll need to pick something that will work with a variety of different pictures, depending on what you usually post.
You'll also need to pay careful attention to the lighting in each picture you post to keep them as similar as possible, and even try to align the for and layout of your pics for the best effect.
Say More With a Carousel
Carousel posts are great for business pages, informative accounts and even for personal use. You can share more than one picture or video in one post, and your audience can swipe through to see them all.
You can use this to share different types of posts with different types of content and information to keep your audience engaged.
Think of a Theme
Finally, giving your page a theme can help you through the process of creating your content because you'll know what you're working towards. Your theme could be anything depending on what your page is about.
Go for a minimalist look, a bold and busy page, a soft and romantic theme or something adventurous. Whether your account is for personal or business use, having a theme and structure to work with will always result in better content, more cohesive posts and an easier time planning your social media.