Businesses and how they operate are ever evolving. However, search engine optimization is still a critical aspect of digital marketing. Successful SEO plans are easy to implement, with businesses enjoying increased return on investments, among other great benefits.
SEO is a good marketing strategy aimed at catapulting businesses to success faster than traditional methods of advertising. With the many changes Google has made on its algorithm, it is hard for poorly designed websites with low quality content to rank higher in search engine result pages.
Therefore, your business will rank higher on SERPs and even receive increased traffic to your official website for lead generation. It can also help increase your online presence and brand awareness online.
Here are the top reasons why SEO is still important to a marketing plan:
Top 4 SEO Benefits to a Business Marketing Campaign
1] SEO Increases Traffic
Search engine optimization can drive traffic to your website. It directs people making queries relevant to your business and products or service offerings to your site. It makes your products appear in relevant searches on search engines, driving potential clients to your site.
SEO also ensures your website and its content can be easily found online. Optimize your website for search engines such as Google and Bing to ensure users using the search giants can get what they are looking for from your website. As a result, you get increased traffic to your website and businesses, a step towards meeting your marketing goals.
2] Business Visibility and Branding
SEO is critical to your marketing plan as it increases your business visibility and branding online. You obviously would like your website to appear among the top search results whenever people search for information, services or products listed on your website.
Appearing among the top search results on the first few pages of SERPs increases your business visibility and branding. Many people make search queries, get results and edit their search tabs if they don't find what they're looking for among the results that come up.
If your website can appear in search results every time a relevant search is made, your business gains trust among potential customers.
They go ahead to open your website. In turn, your business gains brand loyalty and visibility. Your businesses also enjoys increased credibility in the industry.
3] SEO Makes Your Business Stand Out
In the world of business, you have to know what your competitors are doing to stand out or survive in the industry and beat them in the game. Look out for emerging business trends and adopt the best marketing strategies to stay afloat.
SEO allows you to use unique keywords to help you stand out in the business arena and receive more potential clients. Such keywords enable your customers to access your website and choose you over your competitors.
4] Increased Return on Investment
With SEO, you can offer your customers the exact information, products or services they are looking for in a meaningful way. As an inbound marketing strategy, search engine optimization enables prospects to easily find you, get what they want and be loyal to your business brand.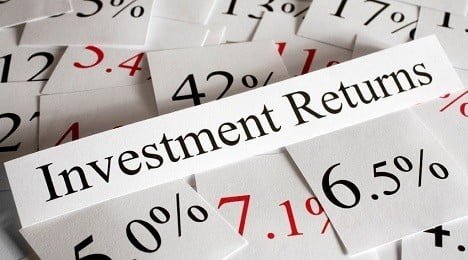 As a result, you can experience tremendous increase in sales per unit spend, leading to increased return on investment.
Search engine optimization also helps you focus on and reach your target market, ensuring your audience is made up of people likely to buy from you.
Contact Miami Internet Marketing for all your search engine optimization needs for a successful marketing campaign.