Though tablets and smartphones are popular gadgets, anyone who needs to do serious work like typing a research paper or browsing through spreadsheets on the go, is likely to prefer a laptop.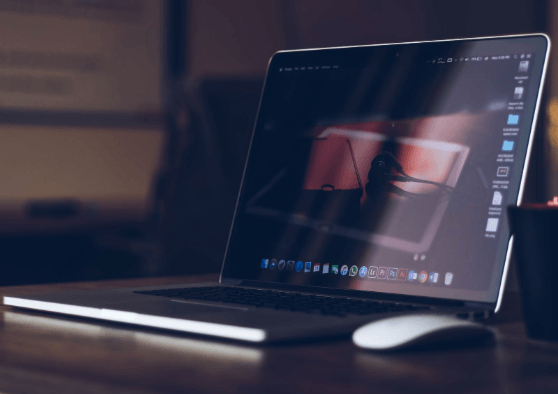 However, there are various types of laptops available in the market such as Lenovo's ThinkPad laptop, HP's Pavilion and Dell's Alienware and these come with varying technical specifications. This makes choosing a laptop difficult. To make a smart choice, it's best that you look into the following factors when buying a laptop.
1] Portability of the machine
Portability is a major USP of a laptop and if it is a priority as well, choose a laptop that has a screen of about 13 inches and weighs no more than 1–1.5kg. However, note that you may have to trade processing power, graphics and ports to get a small-form-factor laptop.
That said, laptops like Lenovo's Yoga, Asus' ZenBook, Dell's XP 13 and HP's Envyx360 are specifically made to be portable and deliver high performance too.
Conversely, you can also try convertibles, also called 2-in-1 laptops, like Microsoft's Surface Go. They are slimmer, lighter and foldable and the screen can also be used as a tablet.
2] Quality of the screen
Since you are going to spend a lot of time with your device, it's a good idea to ensure that you get a screen that is comfortable. First, consider if you want a touchscreen display.
Touchscreen laptops are very common and allow for smoother functionality. However, touchscreen displays can tend to get grimy and coatings that counteract this result in a glare, which is undesirable.
Next, consider the screen resolution of the laptop you want to buy as this influences image clarity. For most purposes, a full HD display should suffice. Likewise, if you are a gamer, check the refresh rate of the display screen. A faster refresh rate gives you a significant advantage while gaming online, as it provides for a smoother playing experience.
3] Sensitivity of the keyboard and touchpad
Spend time researching the different types of keyboards that laptops have and for long typing sessions, opt for a keyboard that's tactile.
In most cases, you want to avoid small keyboards that cram keys together as this causes difficulty in finding specific keys like the arrows and backspace, translating into a poor user experience. Further, ensure that the keys are full-sized and well-spaced. Additionally, if you work in poorly-lit areas, consider a backlit keyboard.
The same applies to touchpads. Pick one that is highly responsive, and supports multitouch gestures like pinch-to-zoom.
Further, if you are an office-goer and your job entails long hours of typing, consider investing in a ThinkPad laptop as it has a red control in the middle of the 'G' and 'H' keys to facilitate cursor navigation, without requiring you to lift your hands from the keyboard.
4] Technical specifications of the laptop
Looking at a laptop's technical specifications can be daunting, but knowing the basic configurations like the CPU, RAM and processor speed that you need from your laptop will go a long way in ensuring a sound investment. In general, the more the cores and higher the clock speed, the better the performance will be.
Core i3 and i5 are easily available in most laptop series and offer a reliable performance. However, if you want faster processing power, then a i7 or i9 laptop is what you should look to invest in.
The next major technical specification that you should consider when buying a laptop is RAM as it decides how many applications can run at a single time and how much data is accessible to the system at once. While 8GB modules are considered entry-level today, 16GB and 32GB laptops are preferred by gamers and video editors.
Once you decide on a model, be it an HP laptop or a Dell variant considering all the aforementioned factors, make your purchase more affordable by shopping for electronics from the Bajaj Finserv EMI Network.
This festive season bring home the latest laptop on easy No Cost EMIs and enjoy gift vouchers of up to Rs.9,500 from Netflix, MakeMyTrip and Big Bazaar on a minimum purchase of Rs.15,000.
To avail these benefits, use your EMI Network Card while transacting online or at a partner store. If you don't have one, apply online or opt for in-store financing.
To get started with your laptop purchase, check your pre-approved offer from Bajaj Finserv and enjoy instant financing of up to Rs.4 lakh via single-step verification.
You may also like.