America – a 'Supersized' Nation
It's unlikely you'd associate the words 'reserved' or 'subtle', with America. Everything about the US is supersized – from its food and architecture to its shopping malls and theme parks. That's not to mention US people who are often very bold and passionate as well as being outgoing and friendly.
Indeed, 'greatness' is engrained into the country's heritage, and it is something American's strive for – bigger, quicker, stronger, better.
And although its days as the world's leading superpower may be over, no one needs reminding of Donald Trump's pledge to 'Make America Great Again'. There is a sense that America will never lose its raw ambition and self belief.
For this reason, the American market makes the country a 'land of opportunity' once again – it is a place where people are routinely open minded to new ideas. And although it is a challenging business market to enter, if you sell a brand that resonates with American consumers, it can help to project your business to great success.
So How Do You 'Crack the American Market'?
The success of a British musician or band is often defined by their success in America; The Beatles are a great example of a successful British export to the US market. But success wasn't overnight. On one hand, Americans are welcoming and accepting; on the other, they aren't easily impressed! So what do you need to do to Crack America?
Sound Out Your Market
This seems an obvious step for any business looking to export its wares to a new market. However, the sheer boldness of American marketing may require you to consider rebranding your products altogether for this market alone.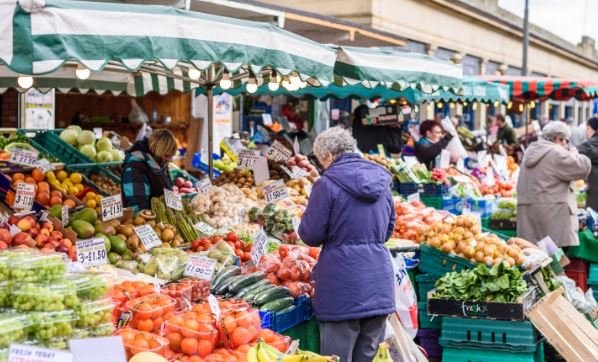 Take time to thoroughly understand your competition – watch American TV networks and take note of the advertisements; have a look at packaging; pay attention to the language used. In order to stand a chance of cracking the American market, you really need to know what you're up against!
Deliver with Value
Shipping overseas can be expensive and risky. Some couriers charge a premium for international delivery as it isn't a part of their core business offering. However, because international delivery is sometimes viewed as an 'add-on' to a courier's offerings, the quality of service is often diluted as a result.
Therefore, it is important to find a cost-effective and reliable international delivery solution when your business enters the American market. Failing to employ a courier who will 'deliver the goods' for a reasonable price could lose your business money and lead to a poor customer experience.
When you enter a new market such as the United States, you need everything to run smoothly; getting your products successfully and efficiently to that market is essential.
Do you ship overseas? What are the challenges for you?