Just like the outside world, the office environment and corporate world are evolving and adapting at an increased pace every single year. No longer is a business merely an indiscernible source of a product or service that's merely an alternative to every other provider in the industry. To be successful today, every business must have a goal, a vision, something that consumers relate to and identify with.
Things Every Modern Office Should Have In 2018
This has extended to potential employees. Our advancements in technology and the ever growing importance of self, has created a job market where people aren't only concerned with the bottom line that is their pension. They want to work somewhere where they feel they believe in the brand and form a part of something special.
To this end, the office space has had to adapt. Offices are no longer claustrophobia inducing, drab, and emotionless. The modern office space acknowledges the effects of the environment on the employee's mind and productivity. With that in mind, let's look at some modern office must haves.
1) Ergonomic furniture
We can't stress the importance of ergonomically designed furniture enough. Through all the changes, one constant has remained: We sit at our desks for an unnatural and unhealthy amount of time. While there is no miracle, immediate cure, we can take some pretty simple steps to mitigate the fallout.
Ergonomics is the study of making things we interactive more comfortable, productive, and safe to use.
Workplace disability due to the long amounts of times we sit at our desks is the main cause of workplace absence and medical payout. Back pain and pain in other areas, can develop to the point of being debilitating. Nevermind the fact that the discomfort leads to stress and a lack of focus.
Ergonomic furniture should:
Adjust according to their occupant, like a height adjustable office chair.
Promote healthy posture and usage.
Be sturdy and safe to use.
Be efficient at their function.
It goes without saying that office chairs have by far the greatest effect on how healthy or unhealthy our seated habits are and the most care should be taken when buying them.
Investing in ergonomic furniture is not only about creating a healthy work environment but makes good business sense if you think of the savings in medical damages and employee absence. To be confident in the ergonomic benefits of furniture look for AFRDI certified products.
2) Effective (and stylish) storage solutions
As a business owner that is in the process of furnishing an office you will be spoilt for choice when it comes to storage solutions in the modern age. Drab, tasteless, metal filing cabinets are out and a whole host of stylish, useful, and flexible range of storage items are in.
Here are just a few that you should keep an eye out for:
Portable filing cabinets: Many office furniture suppliers sell desks that come with roll-out filing cabinets. These are extremely handy and space friendly. Modern models are minimalist and attractive.
Credenzas: Credenzas are stylish and functional storage cabinets that usually have shelves of different sizes and layouts. This age-old storage item has very modern, minimalist varieties available.
Hutch: A hutch is not only flexible when it comes to storing and displaying books, models, and other small items but visually appealing when positioned well. Again, you can find many new desks that come with a hutch attached.
3) Interactive whiteboards
No office is complete without a white board for presentations, collaborative sessions, or meetings. However, you should be proactive and take the extra step towards interactive whiteboards.
These whiteboards have some amazing benefits and bring a whole new dimension to the way they can be used:
Less waste: As they don't use paper (and sometimes not even markers) you won't have to replace these items as often, if ever.
Interactivity: You can create charts or diagrams like you would normally do in word or excel on the fly. Depending on

the software

the possibilities are endless.
Easy to copy: Many of these boards can save their content down to USB ports or email out. No need to manually copy the contents.
4) Informal work areas
These areas are meant to give employees that working from home feel at their office. It's common knowledge that not everyone works best fixed at their desk. Having an area like this gives employees an option to still work comfortably and be at the office but refresh their mind a little in a different surrounding.
If this area can be located outside on a patio or balcony, even better as they will get some much needed fresh air. There are a lot of options when it comes to furnishing a space such as this.
Privacy pod chairs are a great way for someone to escape or for 2 or 3 employees to share a moment. Bar stools and lounge chairs can make a nice temporary change from sitting in the same office chair the whole day.
5) Open, multi-purpose spaces
For most businesses that want to try and make waves in the industry, meet and greet new employees or business partners, or just have some fun an area like this is a must. It has become popular for companies to host small seminars or info sessions, open to anyone, based on a particular niche, especially in the tech industry.
With a little bit of planning and smart choices when it comes to buying furniture this area can be used interchangeably as an informal working area during the day so that no space goes to waste. It can also be inside or outside as these events are usually casual. Just make sure it is possible to set up a multimedia presentation and don't forget the snacks!
6) Stocked up kitchenette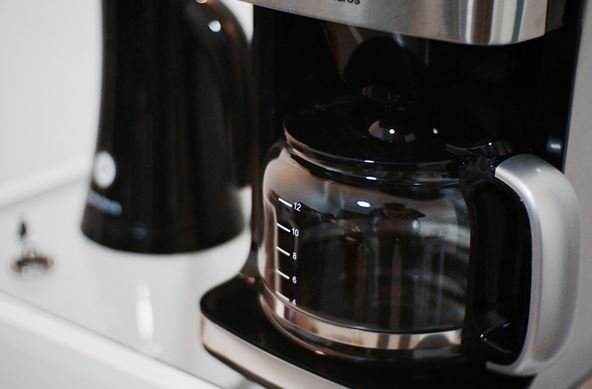 We live a fast-paced lifestyle and it hasn't slowed down at all just because workplaces have begun to tend more towards practices that improve employee satisfaction. We live in the digital age and often it seems like we have to travel the same speed as the information we send and receive around the world on a daily basis.
Help your employees out by providing a basic, but functional, kitchenette that is stocked with basic foods. Bread, cheese, milk, peanut butter, sandwich spread, butter, and margarine are relatively inexpensive and will go a long way to keeping bellies full and employees happy.
Don't forget the coffee machines for offices! For many people, it's an essential part of kick-starting their day in the morning and keeping their brains running throughout the day. The smell itself is enough to give most of us a boost.
7) Office plants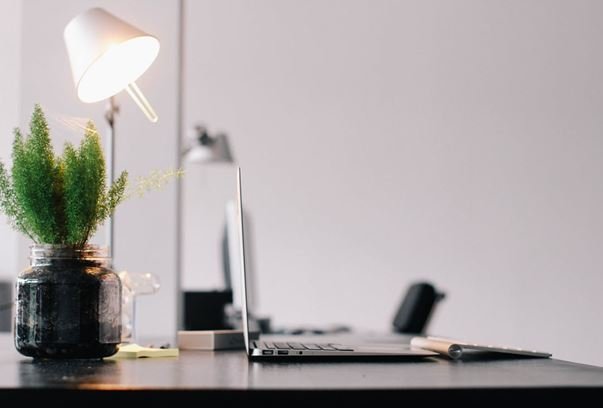 We also seem to be spending less and less time outside, never mind the great outdoors. This has a bunch of negative physical and mental effects on us. Although it might not go far in curing the physical ailments adding some greenery to the office space does a lot to improve the mental aspects. Choosing some flowers can also introduce some color to the usually pale office space.
Including plants in the office has been proven to:
Boost the overall mood.
Improve the air quality.
Reduce stress.
Promote productivity.
Just remember that these are living beings and you need to buy plants that align with your free time and manpower. Dead plants scattered through the office will undoubtedly have the opposite effect. Rubber tree plants, aloe, bamboo palm, English ivy, and peace lilies are all popular options for different reasons. 🙂