When it is about growing your own eCommerce business, it is really hard to do the things alone. When it is about selling online, it is really much better to have more contacts because your connections would only help you in talking about the products which will help in driving the traffic to your eCommerce website and significantly increases sales as well.
How to Sell Products Through Your Blog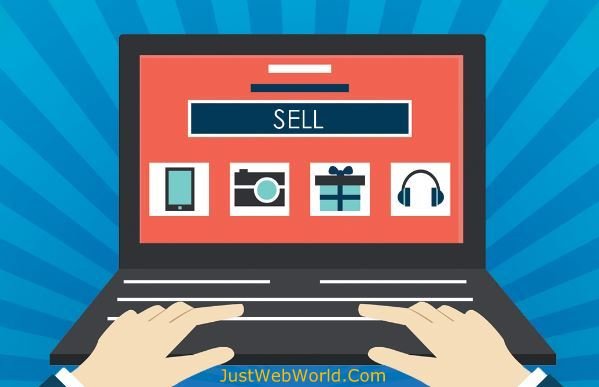 You can create a blog by using blogging platforms. Sometimes people try to give up blogging because they have a small audience. But actually, blogging helps your website in terms of SEO. This is actually useful when you create the content linking to the products you sell online. How can blogging help you sell online? Read on further to know the reasons.
Blogging particularly means to have more pages on your site which mean that you will have more internal links which will direct the visitors to the homepage. If you have the internal links then they are good, but if you will include the external links, that would be better. When your article is shared on the social media platforms, it helps in improving the ranking of the page and thus helps in driving traffic to your online store.
If you have interesting content, then it would be easier for you to generate. Avoid generating direct links to the product pages and link the content. If you will link the content, then you will be able to drive traffic to your website by ranking higher in Google as well as it will help you in selling online. You can even use blogging as your marketing tool to sell online. How?
Blogging helps you in building an audience with the repeat buyers. Your Facebook updates and the Tweets will help you in conveying something about the products. And sometimes you even need Pinterest for promoting your products. Blogging helps you in bringing more attention to the products.
Blogging is the best way for building an audience, driving traffic and generating sales of your online business. It is not an unnecessary luxury because even your infrequent posts can help you in driving traffic to your site with a blog. You might be thinking of one question now and that is HOW?
If you will have more blog posts then it will significantly improve the SEO of your blog and thus will help you in generating traffic to your website. It simply helps in telling the stories which can easily convert your visitors into your customers as well as increases the chances of more engagement among people. Besides that, you might have heard about the content marketing and that is all about writing good posts.
If you really want to create your own online store for selling the products, then the easiest way is to create your store online with wix.com. It is really important to choose the right online store builder in this growing world of eCommerce if you are really serious about selling the products online. WixStores features more than 150 professionally designed templates along with a drag-n-drop website builder, detailed support database, and a comprehensive Apps market.
It allows people to build their own online store for selling the products. What makes WixStores different from others? And the best answer which we can provide you include multiple reasons like the product pages for each product, product galleries for showcasing and product variations. It also offers discount code creator with the customizable design of the eCommerce templates.
Apart from this, WixStores provides optimized mobile store, newsletter tools, automatic email notifications and much more. Another great reason to use this all-in-one platform, is that you can start a blog with Wix. You can easily drag-and-drop many forms of rich media to your blog posts, and you can even add GIF's from the Wix library.
You can do free guest posts on other blogs to drive traffic to your online store. It will help you getting in front of the audience more clearly. And it will even help you in SEO of your website. Since blogging is a great way for driving traffic to your blog, it helps in generating sales as well. You can even try your hands on with the product reviews which will help in spreading awareness and drive sales to your online store.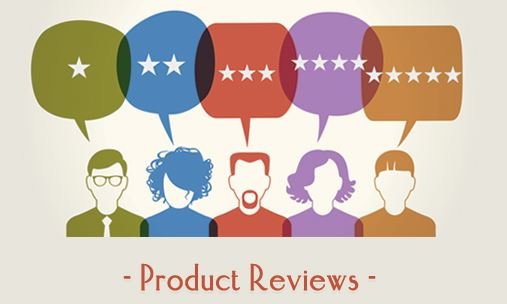 You can even consider starting an affiliate program for promoting your product because the affiliate programs can help in attracting more people and offering them a commission per sale. Also recommend the products on your blog to drive more sales to your online store.
You can mainly use your blog for doing detailed reviews for your products. Your reviews must cover up all there is to know about your products. What that product is for, how can it be useful if viewers buy it, their pictures and if possible then a video explaining all would be good. If readers of your blog would know how to use your product and what are the problems which your product can solve then that makes trust. That trust will ultimately result in people buying your products more often and the sales will increase eventually.
You can also write about the problems which people face and how your products can be useful. This is reverse engineering and basically, you would be keeping problems of your readers first and your products will come second. This will encourage people to buy your products. In these types of articles, your products will only be shown as recommendations but the main focus will only be on the problems which people face.
These recommendations turn into sales very quick and it's been successfully experimented by a numerous brand. You'll just have to focus on your buyers and try to know what their problems are and how your products can help solve those problems.
Do share your reviews after creating your own online store and do let us know how blogging helped you in selling online. 🙂